i picked up a couple of Comme des Garçons SHIRT shoes during the Boxing Day Sales in Sydney: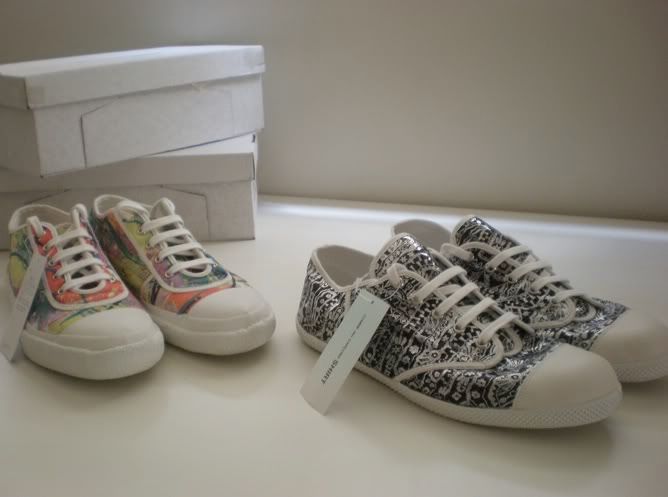 multicolour fluoro jersey is not something i would normally pick up at first sight i must admit. but the rather garish colouration actually grows on you. its ugly-beautiful. goes great with summer brights and plain chinos. i like it.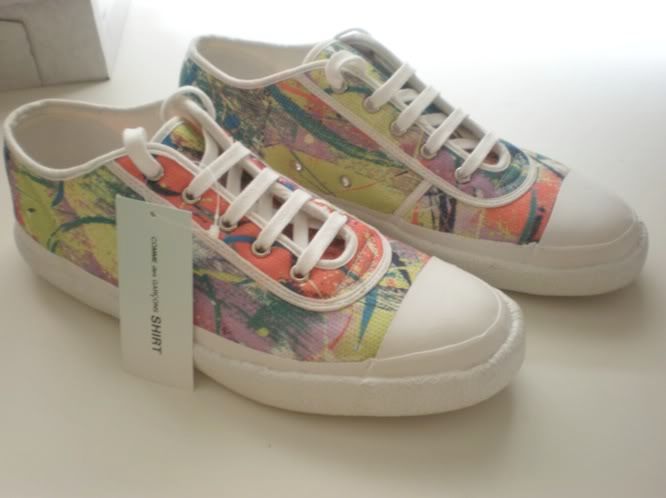 and this metallic silver printed black canvas sneakers are unashamedly flashy. a fun pair to wear with pretty much everything.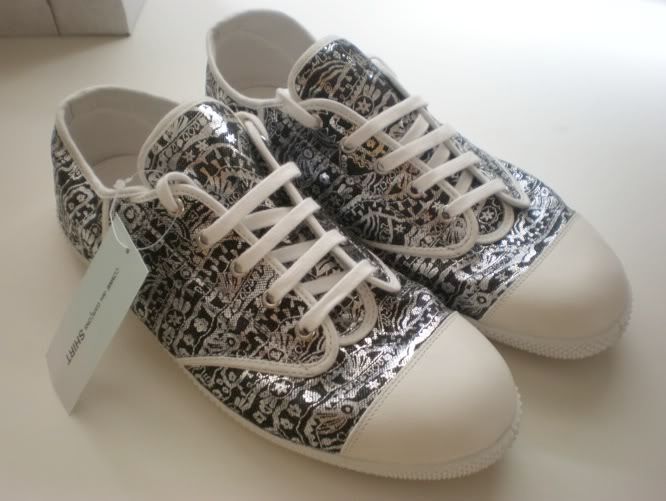 being from past seasons, they were heavily reduced in price. so i thought, why not?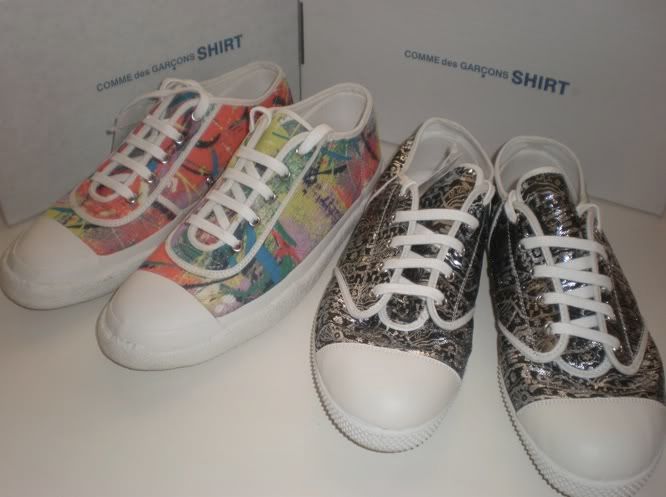 these will get a lot of mileage throughout our Antipodean summer.