these jabot pins shaped like arrows with feathers painted to replicate
Gaston Vuitton's personal monogram
are an instant hit.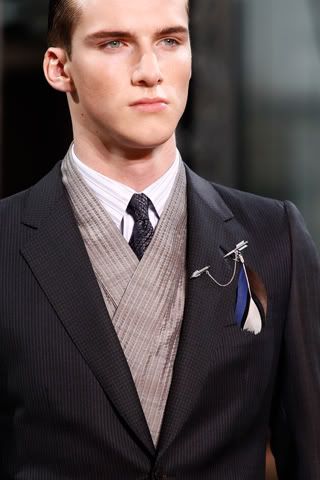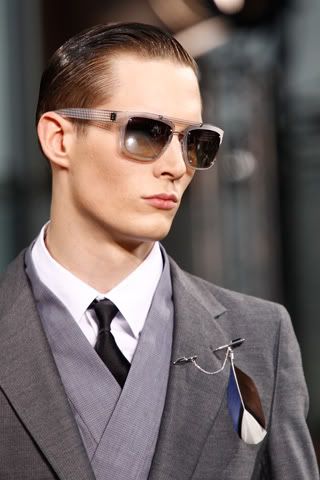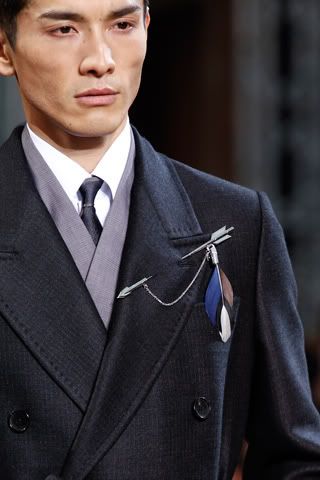 i MUST have one. oh, and this necktie too: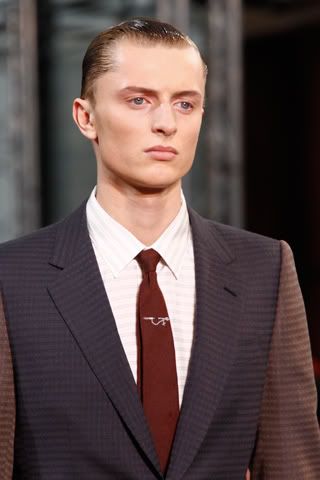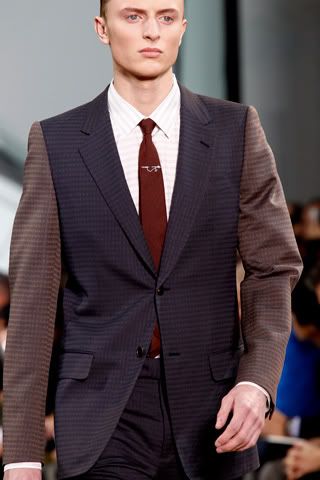 im happy to see the
Karakoram blanket
showing up once again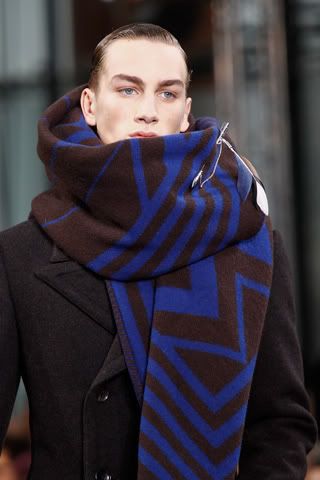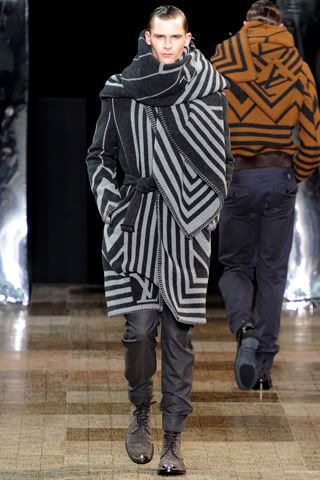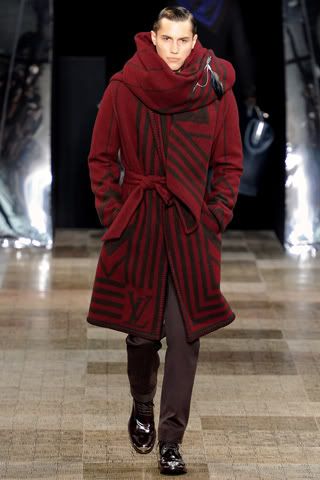 the bomber in ochre is particularly appealing. more so if it is reversible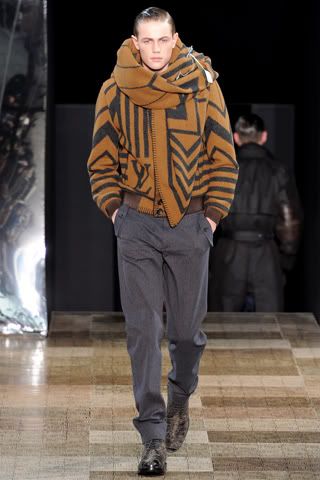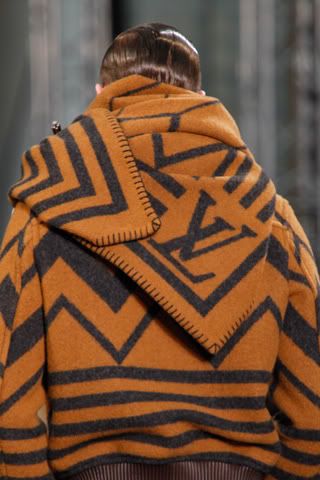 and i am very intrigued by this new Damier interpretation. the nautical feel of the superimposed rope grid reminds me of the
Ouvea pattern
from Spring 2006.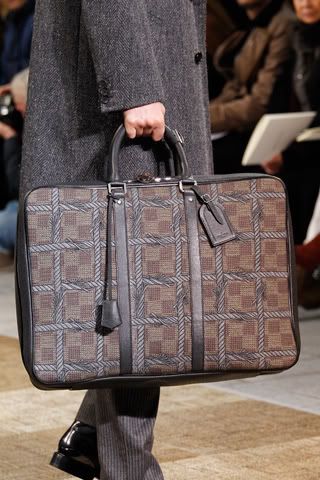 the bags looks prohibitively expensive, but the cashmere rug looks doable.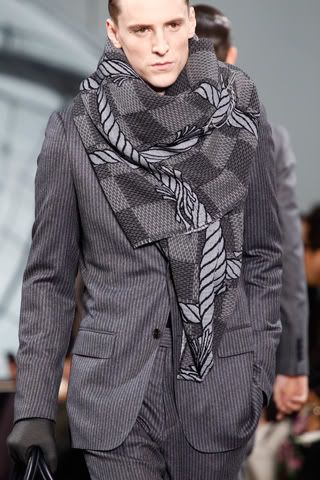 Kim Jones' successful transition as LV menswear director secures his spot as among the ones to look forward to every season.