here's the final instalment of this month's back-to-back feature bag reveal, presenting......

the
Cabas Escapade
: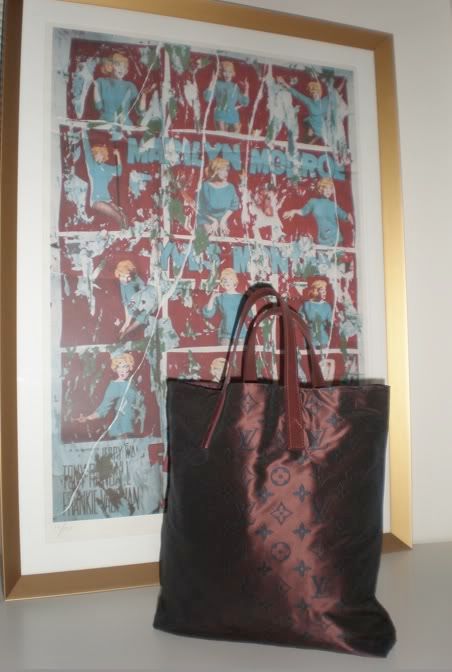 from the
LV F/W 2009 menswear show
collection: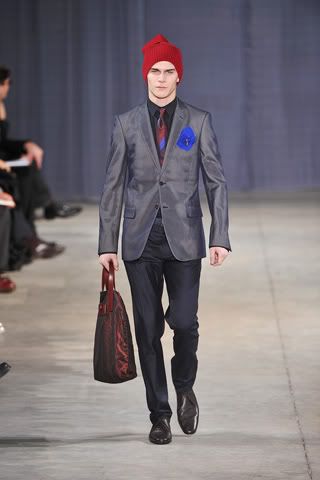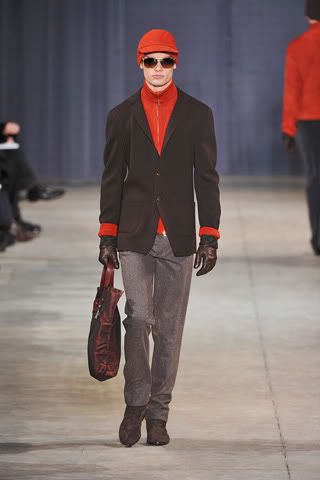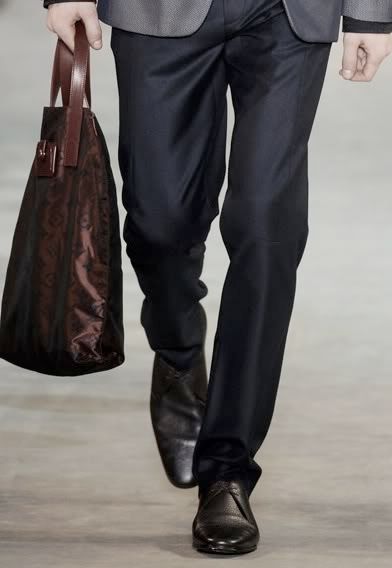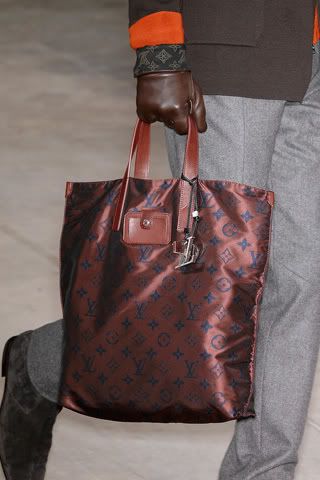 the little covered ID pocket as seen on the runway would've been a nice extra feature, but im sure there've got their reasons to remove it from the final product.

at first i thought the LV Monogram was screenprinted directly onto the microfibre material. but its actually a very fine jacquard weave that plays with the light. the
scintillating shiny-matt reflections enhance the contrast between the midnight blue pattern and the burgundy ground colour.
the Brittany veal leather handles & trim and the sparse and roomy interior also sport this season's key colour:
burgundy
but the main feature of this super lightweight tote is that it can be folded into the zip pouch included: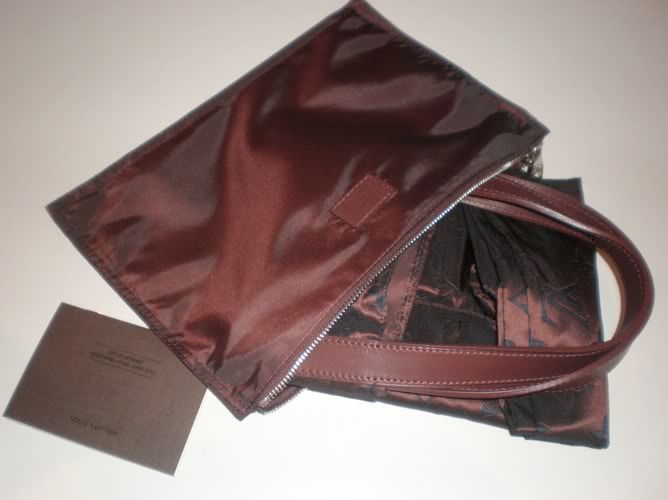 making it the perfect extra bag for incidentals when my bag can't accommodate.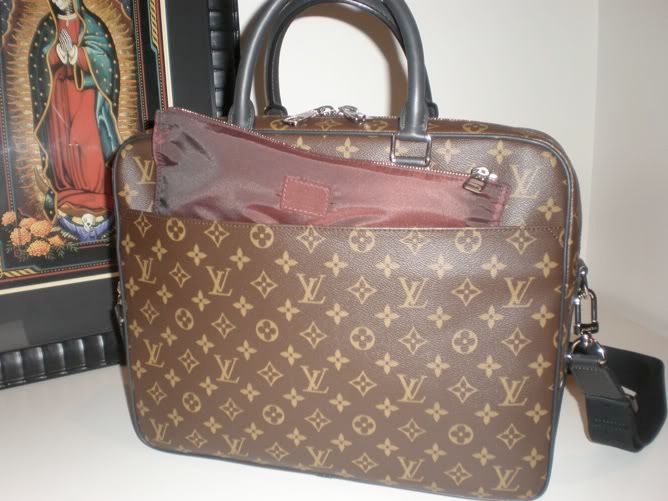 like i mentioned in
my F/W'09 runway review
, this bag will polarise people - either you love it or hate it. but i would urge you to see it for yourself. even my brother - who was rather resistant when i first showed him photos of the bag - was instantly converted.
the Cabas Escapade also appeared on the runway in
blue
,
silver
and my much hoped for
blue feather pattern
. but now that it is only offered in the one colour and in the one model, makes the Escapade a little bit more special in my opinion.

and im very much happy with it.
ps: i've been humming to this song for the past couple of days and it quite rings true:

"Come on baby let's get away
Let's save our troubles for another day
Come go with me, we've got it made
Let me take you on an ESCAPADE
Let's go!"
runway photos:
men.style.com