it took me a little over a year to acquire this:
im sure most of you would recognize the black pouch with the red text peculiar to this item...

yes, i've finally got a
Monogramouflage stole
!

the disturbia is over.


i really wanted one when it first came out last year, but just couldn't seem to justify the price initially. when i finally got around to convincing myself i MUST have one, they were all gone.

should've, could've, would've*
flash forward to last month with my acquisition of the
Damier Etole noir*
which i truly adore. it stoked my desire for its camouflage cousin even more. now more than ever, i absolutely need to have the Monogramouflage too no matter what. and i was lucky enough to find one in perfect, practically unused condition. but the best part is that i only had to pay $50 more than what i paid retail for the Damier etole, when some resellers on e(vil)Bay were asking double for a mangled piece....and people were buying!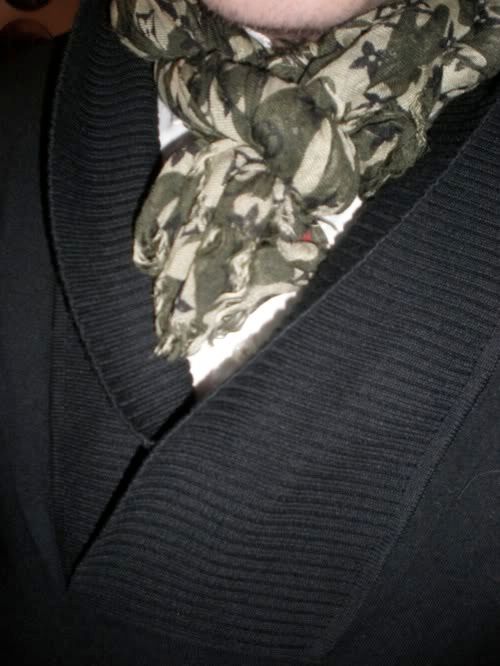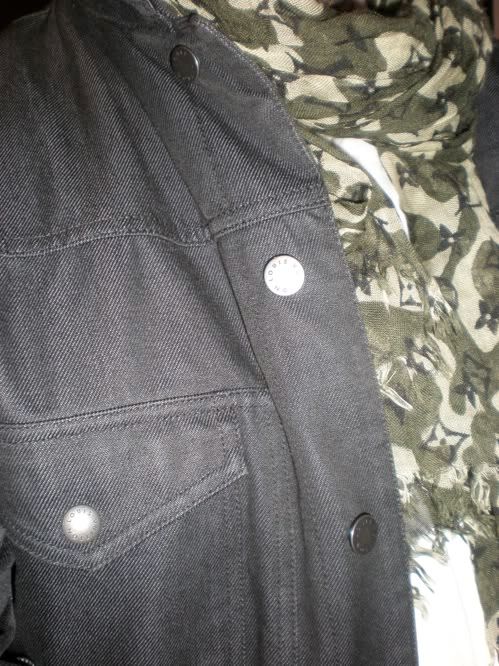 this extremely fine gauzy cashmere and silk stole is suited for nearly all year round wear particularly here in Melbourne. the distinct pattern created by Takashi Murakami is undeniably hip and utterly shameless! a direct "f-you" to those against any overt branding. but i've known of a lot of converts too. that's the magic of Louis Vuitton at work ;-)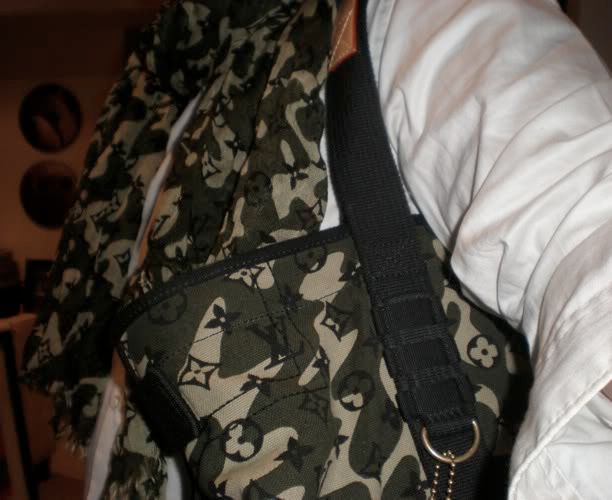 though i wouldn't really wear them together, im happy my most beloved
Monogramouflage Treillis*
has a companion piece now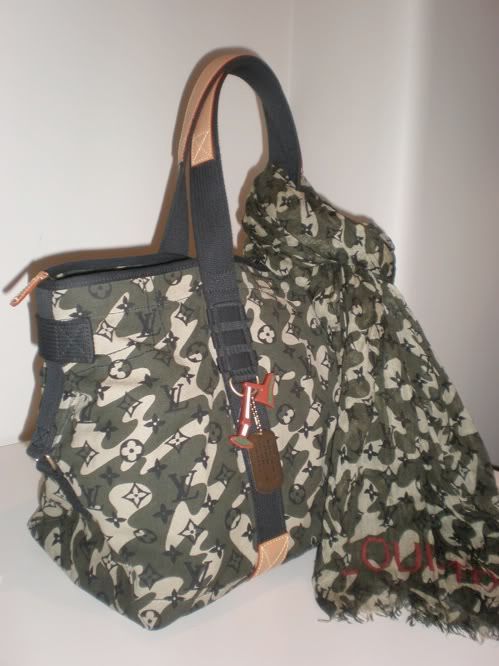 i LOVE Monogramouflage!!!