here's a little something i picked up today: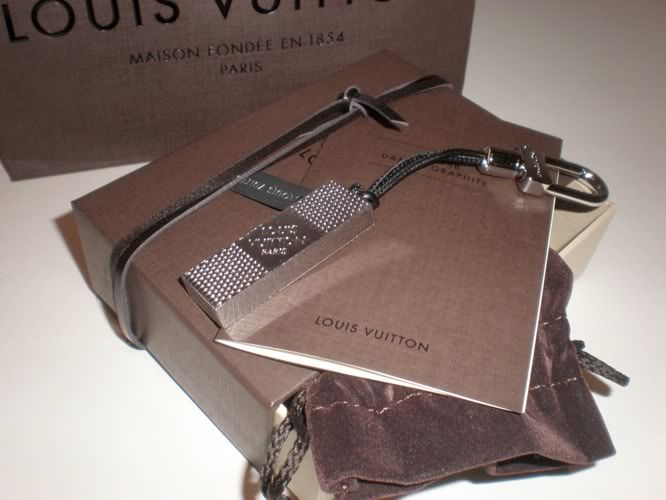 its the new

Clé USB Damier Graphite

from Louis Vuitton:





attached to one of their signature spring hooks via a soft leather stitched cord, this USB flash drive is encased in palladium engraved with the Damier pattern: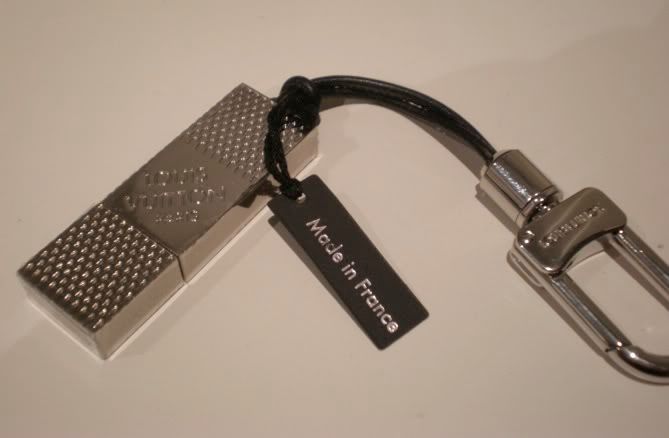 when my SA first heard about it she knew right away who to call when it arrived. i was told that all boutiques in Australia only received one each and i was fortunate to be offered one. about the price of a belt or some of their canvas wallets, its not exactly cheap for a 4Gb USB, but then again its a Louis Vuitton. LV bags charms are priced about the same except this one has more uses than just being ornamental. that's my rationale and im sticking to it =P

here are the specs if anyone's interested: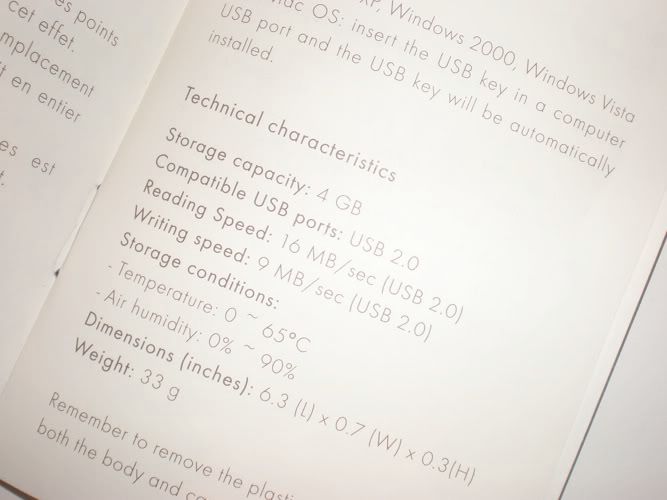 i've decided to hang it on my

Monogram Black Valisette MM*

: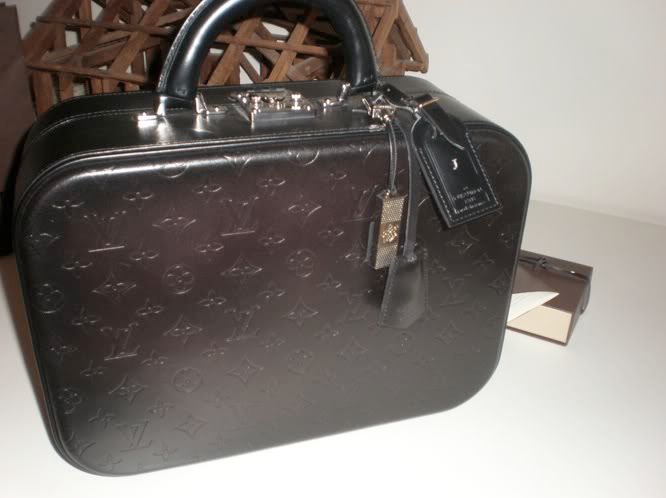 and it looks just about right.





the techy side of me sure LoVes it.


if you want to find out more about the Valisette MM click

HERE

.