i was reading one of my regular blog haunts -
brieuc75
- whose
latest entry
was about his visit to Versailles for Jeff Koon's retrospective. i was so amazed and quite envious of what he saw. i thought it was the perfect setting to display this Pop Art superstar's oeuvre of unashamedly kitsch sculptures spanning 20 years of his career. i would love to go to the exhibit myself and see Versailles once again. the last time i was there, the Hall of Mirrors was still undergoing renovation. the walls were borded up and all but one of the chandeliers were removed. but the other chambers were still on full show and the grounds were stunning nonetheless. but i digress. this was meant to be my segue into my new series of entries: Artsy Fartsy.

readers have been showing some interest or curiosity about the other stuff they see on the background whenever i feature a new bag or purchase. i've decided to start featuring me and my brother's little amateurish "art" collection. its another one of our passions and inspired by brieuc75's photos, i now present the first featured art piece:

"Balloon Dog (Blue)" by Jeff Koons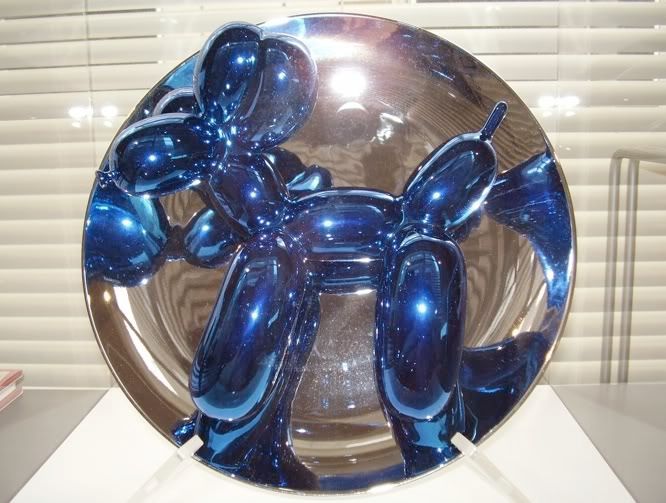 its of the artist's signature
Balloon series
. this "mini" handcrafted porcelain version has a limited edition run of 2300 numbered pieces and were sold exclusively at the Museum of Contemporary Art (MoCA) in Los Angeles.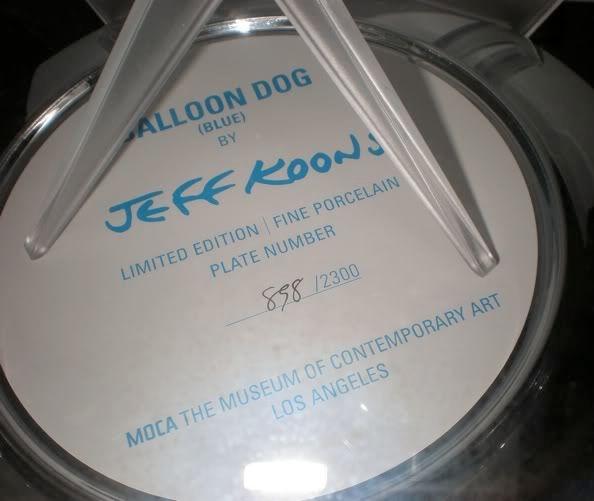 the original is actually made of high chromium stainless steel with a transparent color coating and stands a little over 10 ft high: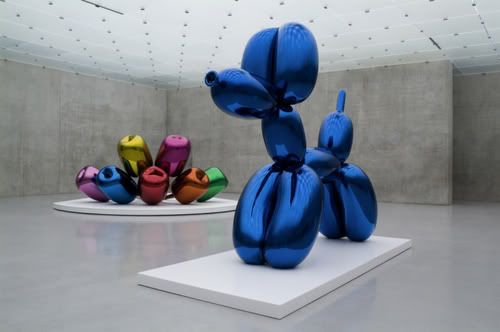 © Jeff Koons

while the one we have is only 10.5 inches tall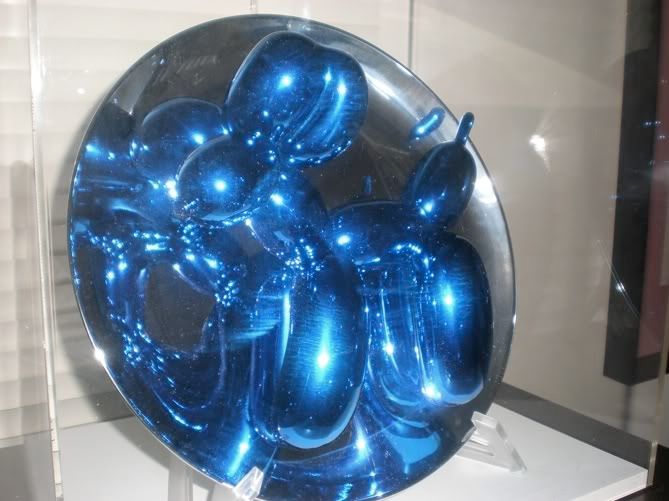 in the 29 September 2007 Saturday@Phillips auction by
Phillips de Pury
, this multiple had an initial price estimate of US$2000-3000 (based on another one they sold for $4500 just three months prior). but it ended at US$8400. not a bad investment for something that originally retailed for US$600 eh?

info about the Saturday@Phillips auctions at:
http://www.phillipsartexpert.com/


it is a very tactile piece and anyone will be instantly drawn to touch it. but instructions from the box discourages handling with bare hands. as sweat and acids might affect the chrome finish of the piece. hence the perspex box we had made-to-order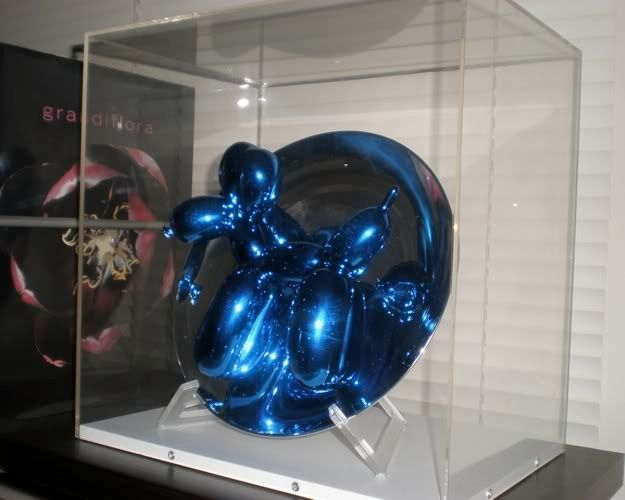 they initially released it in
red
back in 1995 and an example of it is now part of the
National Gallery of Victoria
collection.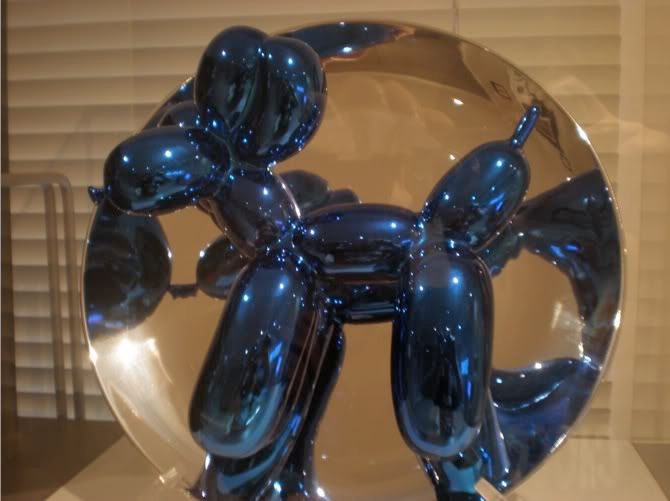 this is probably the closest mere mortals like us would get to owning a Jeff Koons. but we are very pleased with it.

for more info on Jeff Koons-Versailles exhibit go to:
http://www.jeffkoonsversailles.com/fr/