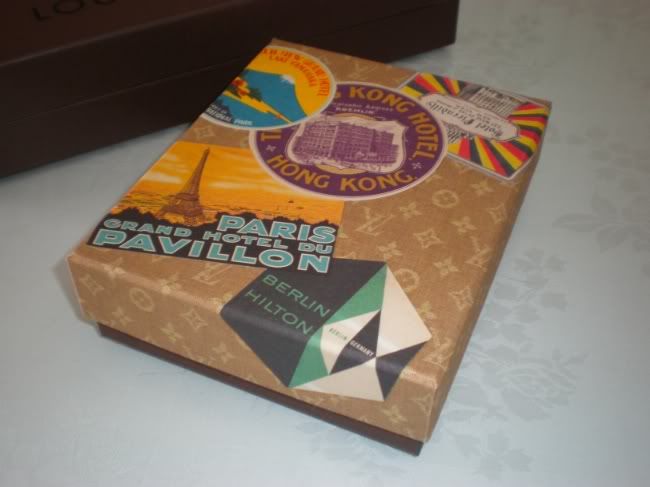 earlier this year, i picked up this boxed set of 30 postcards in the shape of vintage hotel luggage labels from around the world. these are reproduced from the private collection of Gaston-Louis Vuitton - Louis' grandson - who throughout his life amassed about 3000 different hotel labels which are now kept in the House archives.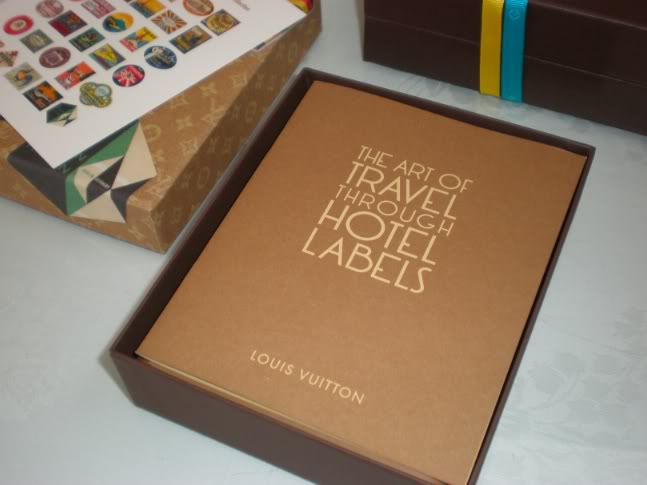 "In addition to the beautiful book

Louis Vuitton 100 Legendary Trunks

the brand publishes 30 postcards reproducing 30 hotel labels (traditionally stuck to travelers' luggage) from its private collection. Presented in an elegant box set with the Monogram pattern as it first appeared in 1896, each postcard evokes the art of travel and the great hotels of the world." -

www.louisvuitton.com





"What can be found on old luggage? There is the stamp of the means of transport employed, of the journeys made, of the trips taken, all of which is marked on old papers and hotel labels. We will follow them and with them we will travel around the world, not in eighty days like Phineas Fogg, but even faster."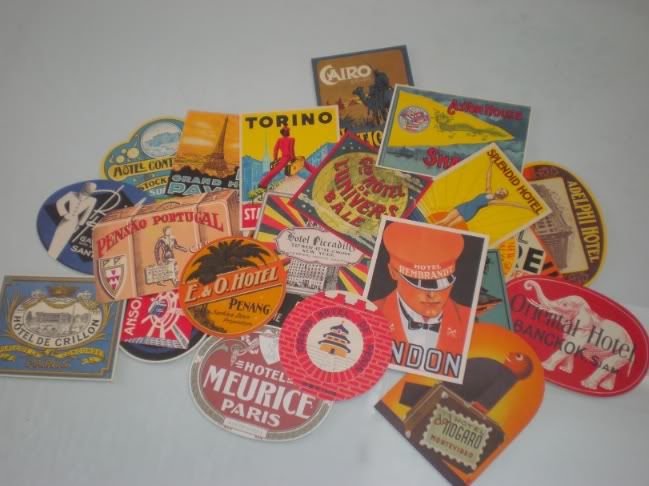 "Ancient countries and civilisations will be recalled on these pieces of paper; could they be attractive enough to make you want to collect them and maybe seven set off a journey yourself?"
Gaston-Louis Vuitton
extract from
Voyage iconographique autour de ma malle
(
Iconographic
journey
around
my trunk)
, 16 March 1920.



a nifty gift or to some like yours truly, a fantastic collectible. =]