well
fun, flashy & frivolous
won eventually.


here's a belated Christmas present to myself, the
LV Monogram Miroir Sac Plat
in argent: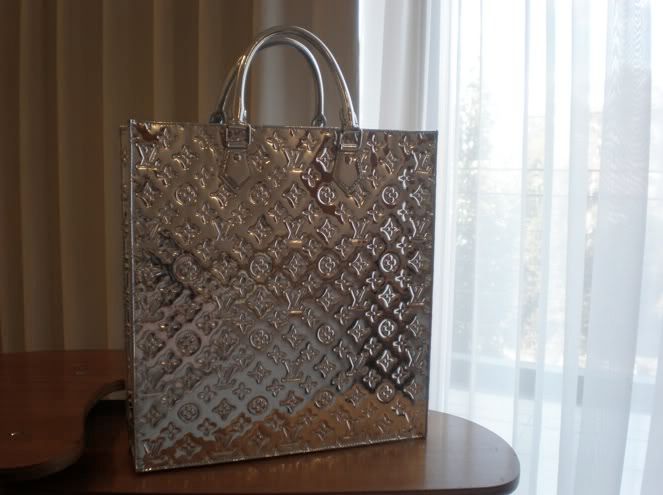 Monogram Miroir made its debut in Fall/Winter 2006 - a collection of Louis Vuitton's most iconic bags with a distinctly dipped-in-metal effect. these were inspired by Swiss artist
Sylvie Fleury
's 2000 sculpture of a chrome plated bronze LV Keepall:


this first collection of silver and gold monogram embossed PVC bags proved to be extremely popular that Louis Vuitton has been doing one-shot limited releases of new Miroir bags and accessories since then. usually to mark a grand opening of a new boutique or a special event. for their Holiday 2009 Collection, they selected the Sac Plat to mirrorize. an undisputed classic, this bag in original Monogram canvas is one of LV's earliest shopping totes. its newest reincarnation keeps true to the original with rolled, saddle-stitched handles, gusseted side panels
and a spacious interior with flat pocket, mobile phone pouch and D-ring
: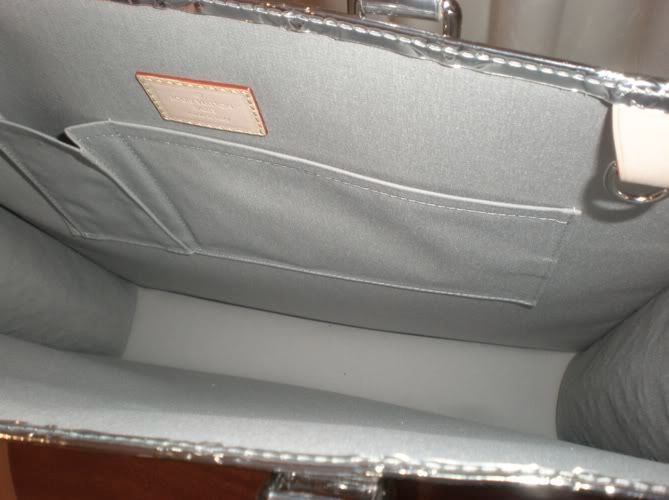 the highly reflective silver surface picks up colours from its surroundings in a somewhat "camouflage effect" as
a blogging friend
describes it.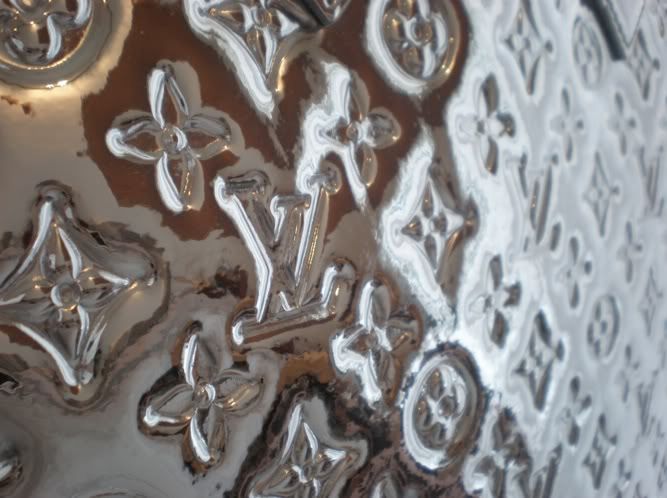 here's some varied displays with different light exposures: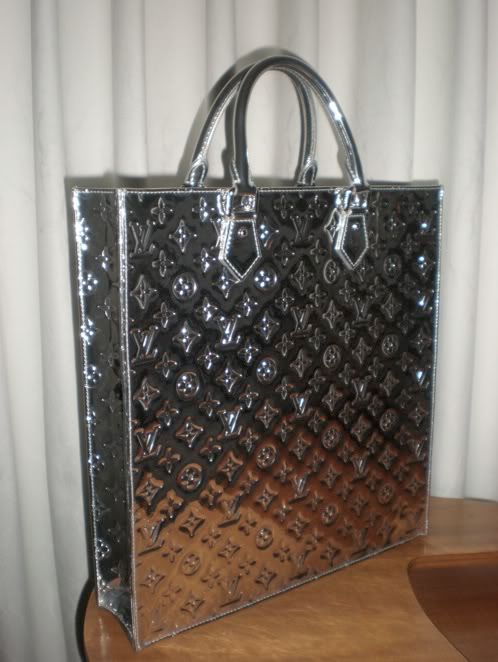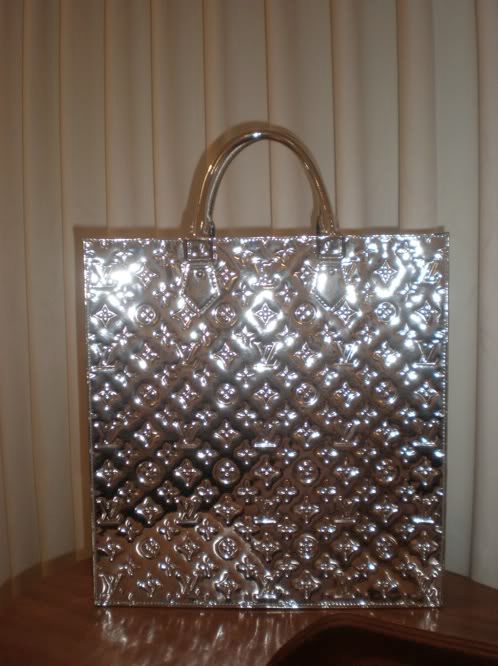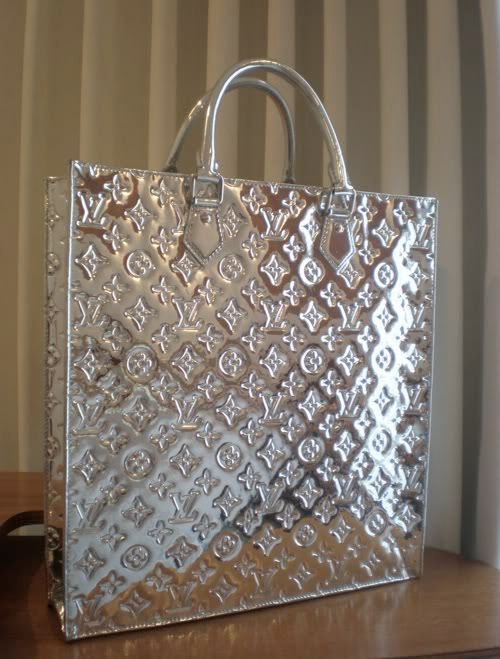 this is possibly the flashiest bag i will ever own. it's absolutely shameless and i love it!


even my little
Edward
seems to like his new "hangout" too: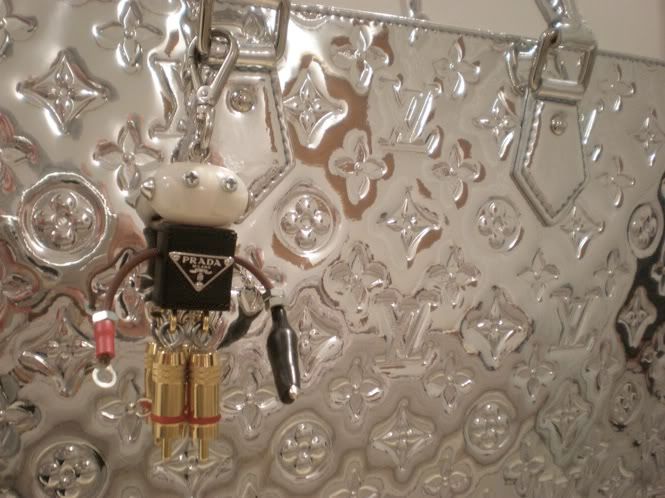 one couldn't find a more awesome bag to kick-start a new decade.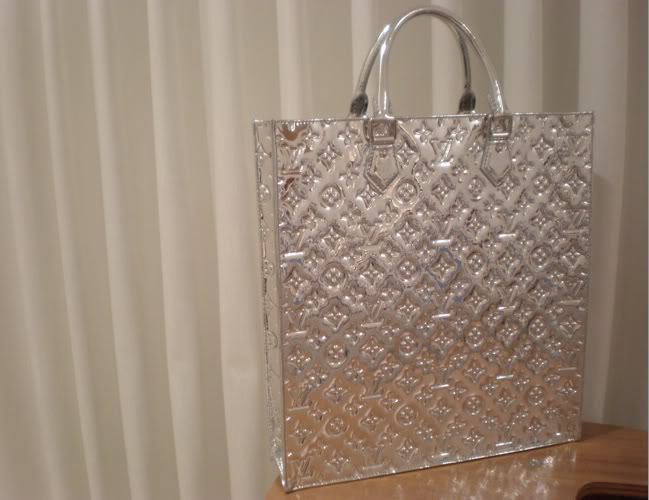 spread the
L
o
V
e!